The touchless car wash remains more popular than those that employ friction brush to clean cars. A recent study, for example, indicates three-quarters of in-bay automatic car washes are touchless car washes.
Research compiled in September, 2014, indicates that the average in-bay automatic car wash operation washes 19,947 cars a year, which translates to 2.3 washes per hour based on 24 hours per day and 365 days per year. The average sale is $6.34, which projects to $139,000 per year. Profit per wash averages $4.35, or $86,531 annually.
Once an investor decides the car wash industry is right for him, a number of factors need to be considerated and decided upon.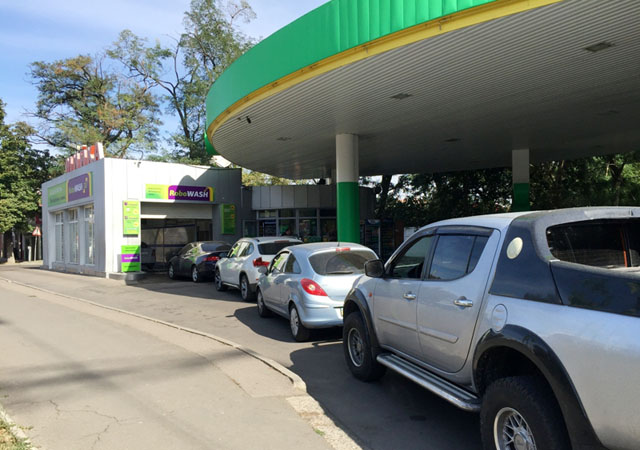 Where to Locate Your Touchless Car Wash
Choosing the right location is the most important to step in running a successful operation. Some factors to consider follow:
Traffic Count – A count from 1,000 to 3,000+ cars/day is desirable, but a lower traffic site may still succeed.
Site Accessibility – A site should be highly accessible and visible from the street. Corner lots, access from both sides of the street, multiple driveways, and separate entrances and exits all make a site more accessible.
Demographics – Being in a growing community, near a residential area (apartment complexes and housing developments), and surrounded by other convenience businesses is ideal.
Diverse Climate – Some the busiest car washes are in regions where the weather frequently changes. Adverse weather conditions, especially snow, boost business considerably.
Zoning Laws – Local zoning laws should be checked when choosing a site.
Competition – Nearby competition should be at least 1 to 2 miles away for a heavily populated area, and farther in spots that are more rural.
Access to Utilities – Availability of electrical, gas, and sewer services should be considered.
Equipment Considerations
In self-serve and automatic touchless car washing, equipment is a site's bread and butter. That is why buying the cheapest equipment available leads many investors to the unintended consequences of costly maintenance and down time. Although price will be one of many determining factors in choosing equipment, the main thing to consider is value. Dependability, warranty, output capabilities, cleaning power, and durability are some of the factors to keep in mind when considering the value of equipment. The Leisuwash 360 Touchless vehicle wash a system to consider.